Public relations, marketing, and web 2.0. Read about the PR Pros discussing "shop talk." Hear the podcasts...learn from the pros and how to leverage the internet.
Monday, April 18, 2011
Jump Start Your Publicity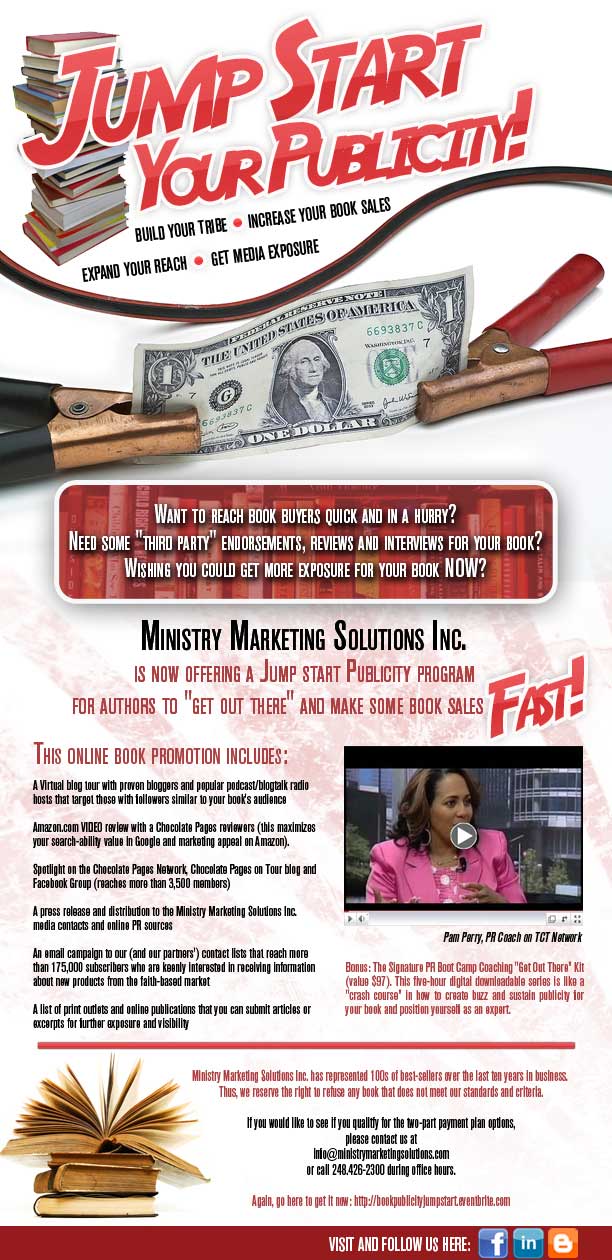 Jump Start Your Publicity
: "for an html version of this message, visit: http://www.blackgospelpromo.com/predesign/pd1943.htm"
GET "HANDS ON" & CUSTOM SOCIAL MEDIA TRAINING WITH PAM PERRY
SEE VIDEO INTERVIEW OF PAM PERRY | Click Here!
Visit our PR PRO SHOP for tools and tips!